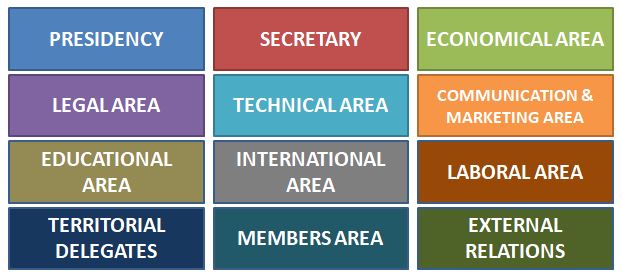 Responsible of ANEFS Work Areas (Board Director Members)
As a president of ANEFS I am glad to announce every ANEFS areas responsible. Every responsible as a non-profit profile in ANEFS, has to promote and manage all the process in the area.
Every responsible has a representative seat in the ANEFS Board Director.
Francisco Cachinero Murillo
Jesús Candelas Rodrigo
Vicepresidente y Área Deportiva y Relaciones Externas
Oscar Villanueva Jiménez
Albert Sabaté Armengol
Área Marketing y Comunicaciones
Alberto Arteaga Félez
Área Formación y Educación
Miguel Ángel Izquierdo García
José Antonio Visús Apellániz
Jorge González Vidal
Área Delegaciones Territoriales
Francisco Beltrán Calavera